With us at Orbaden, sustainability work permeates the entire business – whether it's our energy consumption, transport or the food we serve in our acclaimed restaurant. Our goal is to have a resort for the future. Therefore, we are particularly proud that we now supply the plant with heat we get from boreholes and groundwater. That our latest expanded 9 suites are decorated with a focus on sustainability in material selection and theme. Most with recycled furniture redesigned and updated from antique dealers in the area. That we have a new energy-efficient kitchen. That our toilets and showers are modern and stingy.  That our guests can easily travel by train or bus to us. That we have received the Diversity Award for our approach to diversity issues. That we have chefs who are very good at making good dishes with a great focus on greens. That we focus on the UN's environmental goals. That we have a greenhouse/orangery that is heated by waste water from the washing machines.  That we wash our own terry and kitchen laundry and avoid transport, and not least that we have our own non-toxic cultivation, from which a large part of our raw materials come. About 200 meters from farm to fork – a hard-to-beat concept from a sustainability point of view!
The raw materials we do not get from our own cultivation are instead traded as far as possible from other local producers – of which Hälsingland has many.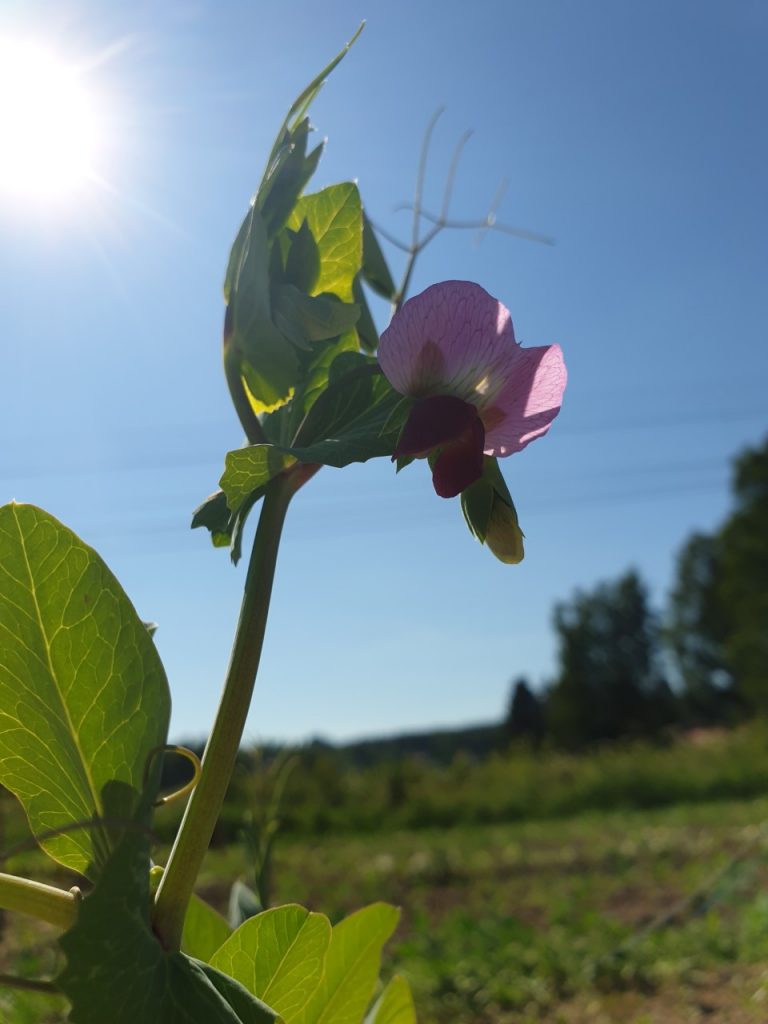 A beautiful flowering Hälsinge gray pea extends after the sun.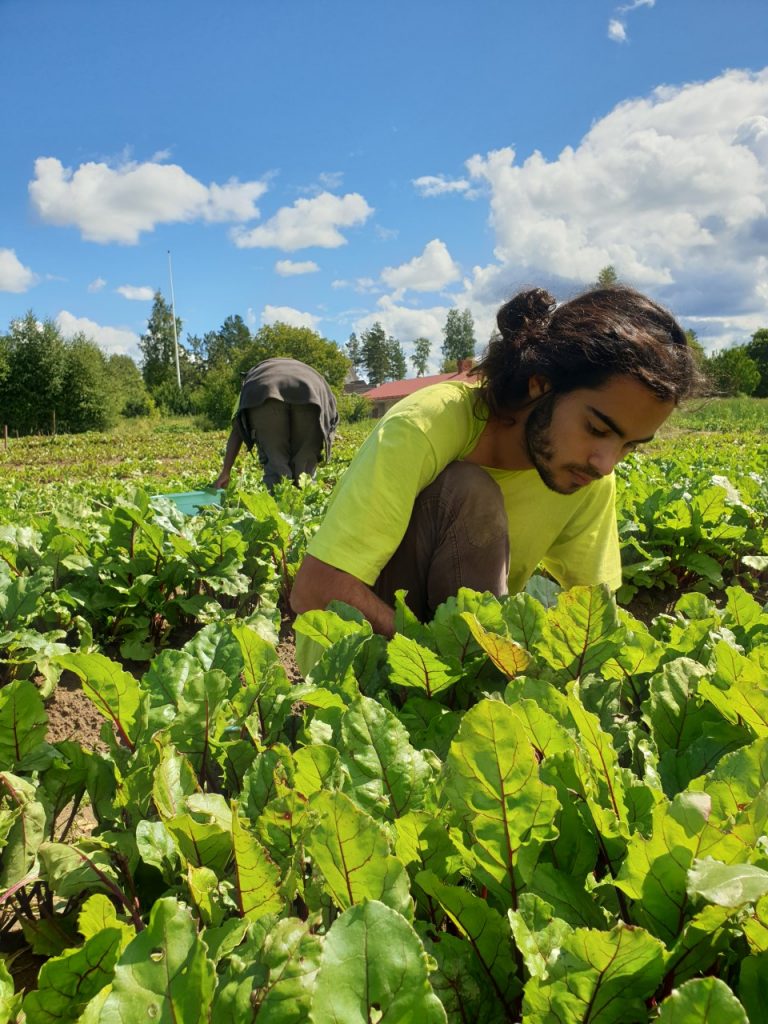 Daniel and Abrahtsin harvest beetroot, yellow beet and polka beet.
Orbaden Eko Odling consists of a 2000sq m field where we grow everything from herbs, flowering bee favorites, root vegetables, turnips and a plethora of other vegetables. However, the unquestionable stars of the cultivation are our cultural heritage varieties – peas, turnips and roots traditionally grown in our area but now find themselves closely outcompeted by the newer vegetable variations that are better suited for mass production. 
By helping to rebuild the stocks of these species, we are putting biodiversity at the centre, and through our protection of Hälsingland's cultural heritage, we are also helping to promote the richness of species in a world where the economic impact of monocultures otherwise risks outcompeting it.  
Our focus on traditional cultivation methods shines through throughout Orbaden Eko Odling's way of working. We do everything by hand and cooperate with nature – completely without toxins and with the help of crop rotation, which means that we vary the crop rotation year by year and thus with ecological methods avoid aggravating diseases and pests.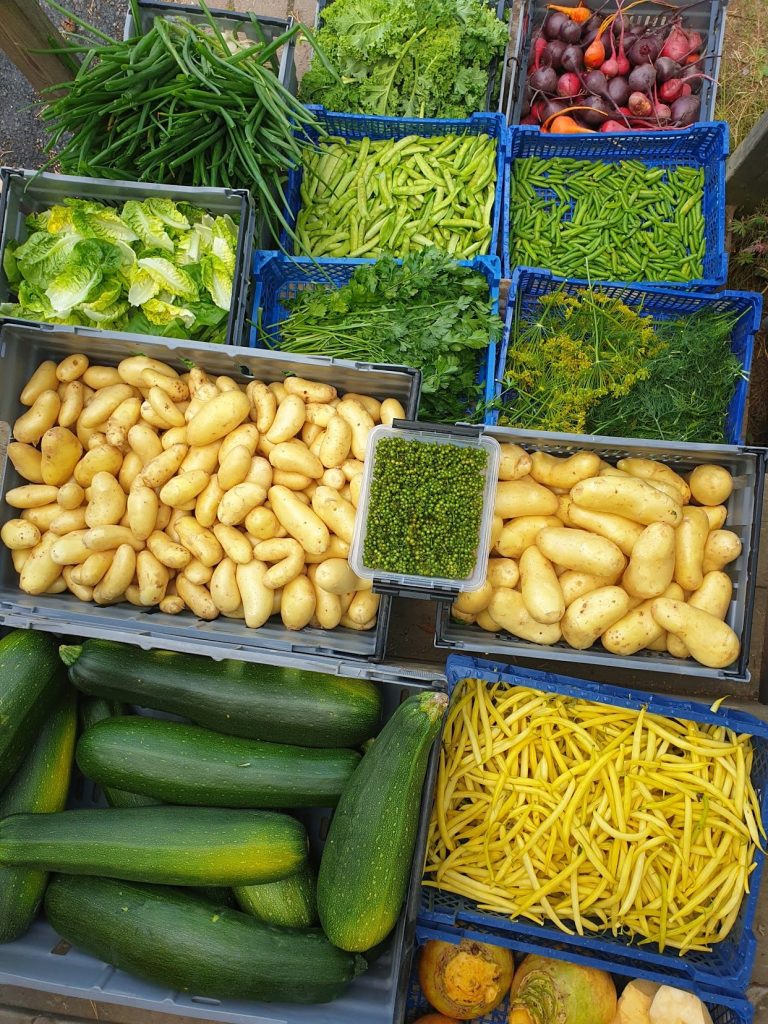 A colorful harvest from our own cultivation.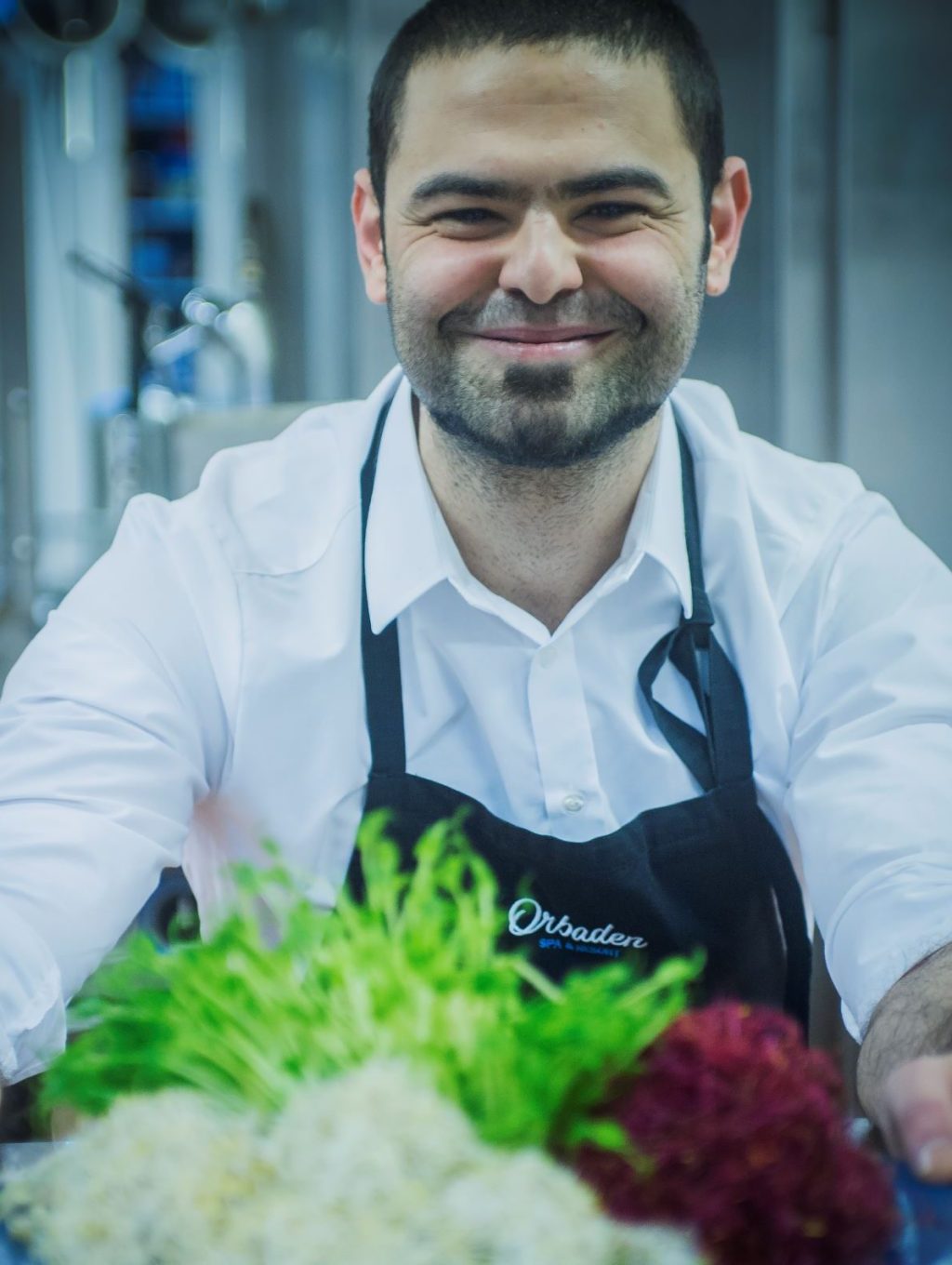 Majd one of our chefs receives today's harvest.
Some of our local suppliers
Tura Gård, Järvsö
The Olsson Brothers Fish Farm, Lottefors
Järvsö Cheese
Björks, Färila
Tillmans, Bollnäs
The Shepherd, Faroe
Ljungberg brothers, Ljusdal
Bredänge Plant Cultivation, Järvsö
Some of our local suppliers
Järvsö Goat Cheese
Kinsta Egg, Söderhamn
Teve Kvarn, Järvsö
Lotta Boden, Los
Jansson's Bread, Ljusdal
Tevsjö Distillery
Sörby Farm, Rengsjö
Hälsingesylt, Gnarp
A small film from our nomination for the Angelmark Prize 2020
Helene Åkerström Hartman,
CEO and owner